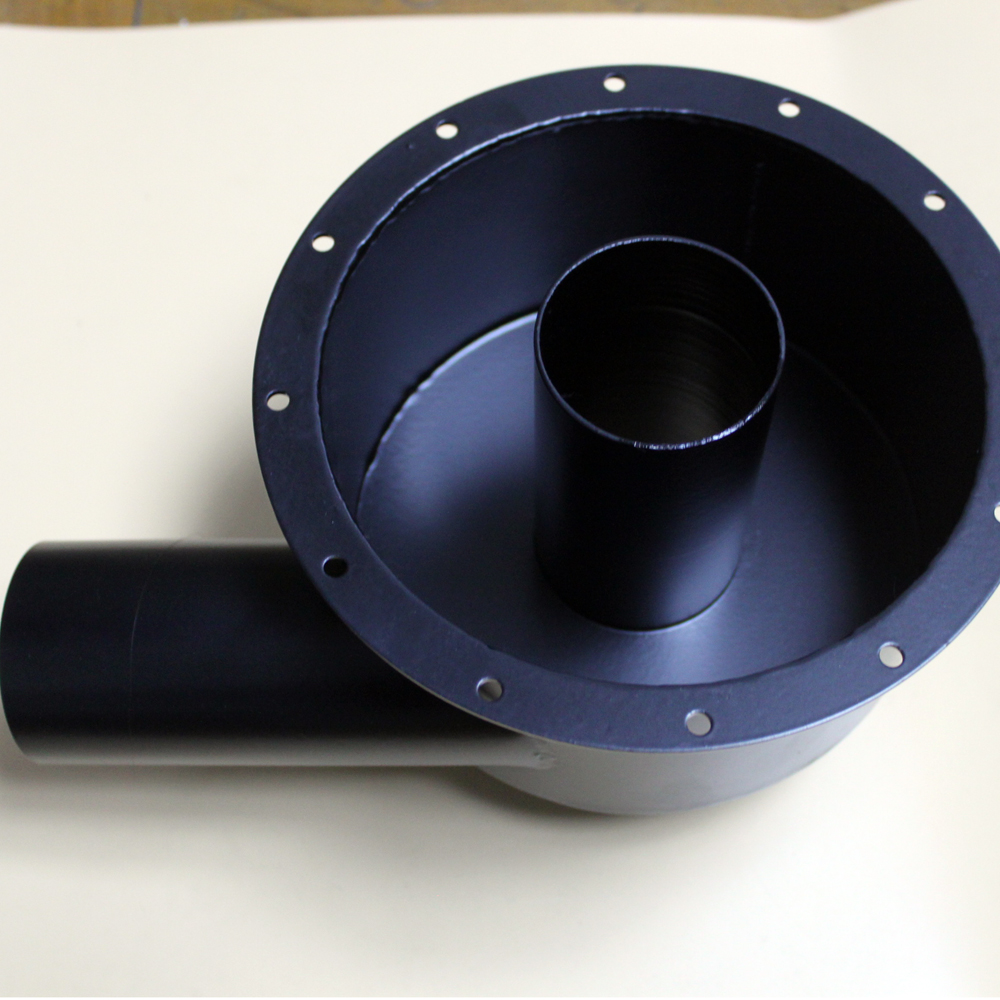 3 Methods of Welding Sheet Metal: Which Do You Need?
There are many different methods for sheet metal welding, but the three we are going to discuss are MIG (metal inert gas), TIG (tungsten inert gas), and laser welding. The method used will depend on many factors. Below are things to consider for each of the three methods.
MIG weld:
Process
MIG Welding, also known as Gas Metal Arc Welding (GMAW), is an arc welding process that uses a continuous solid wire electrode. It is fed through a welding gun where the contact tip is electrically charged, creating enough heat to melt the wire and create a weld pool, or weld puddle, that joins the two pieces. The pool is protected from environmental contaminants, which could cause defects, by a shielding gas. MIG is best for projects where cosmetics and weld appearance are of minimal importance, due to the spatter that's created during welding.
Speed
Manual weld speeds are in the 30" per minute range depending on the weld size and location. Robotic welding can be used to increase throughput.
Material Considerations
Carbon steels (coated and uncoated)
MIG welding is preferred over TIG welding for carbon steel because of speed. It is also used for joining parts that do not fit together closely. A common weld example is an outside corner weld that needs to be dressed.
Stainless Steel Sheet Metal
Stainless Steel Sheet Metal is similar to carbon steel but generally uses Pulse MIG welding to reduce spatter. With Pulse MIG welding there is no contact between the electrode and the pool. The current pulses, or alternates, between a high and low level and with each pulse a drop of molten metal from the electrode is added to the pool.
Aluminum Sheet Metal
Aluminum is also similar to carbon steel. A pulse MIG machine is used with special assist gas to accomplish a TIG-like weld appearance. Spatter and dust are concerns on aluminum, and it usually must be cleaned prior to welding to remove surface scale.
TIG weld
Process
TIG welding, also known as gas tungsten arc welding (GTAW), is different from MIG welding in that it uses a non-consumable tungsten electrode. It delivers heat for welding from an arc created from electricity in the tungsten electrode. Filler material is often used for build-up and reinforcement of the weld. Like MIG welding, a gas shield protects the puddle from contaminants.
Speed
TIG speeds are in the 7" to 15"per minute range based on fillet size, application of filler wire, etc.
Material Considerations
Carbon steels
TIG welding is typically not used on steel. MIG is the preferred choice due to speed. However, TIG may be used where the MIG gun's size prohibits access to the weld.
Stainless steels
TIG is primarily used on stainless steel because of the clean appearance in a cosmetic setting that is often required. When TIG welding stainless, heat input and speed need to be controlled because stainless is susceptible to warpage from uneven heating. This area of warpage is called the heat-affected zone. There is generally no post-weld cleanup unless the application calls for the weld to be brushed to match the adjoining material.
Aluminum
TIG has been the default process for many years when working with aluminum. However, Pulse MIG welding has made significant progress in matching the appearance of TIG on many applications, including cosmetic applications. On thicker material, a preheat cycle may be necessary to ensure complete weld penetration. Speeds are generally much slower than MIG due to the requirement to add filler metal to the weld puddle.
Laser weld
Process
Laser welding is a fusion welding process that uses a laser beam to provide a concentrated heat source that melts the materials together. It requires very close part fit-up where the gap between parts cannot exceed .005". Today's precision fabricating equipment is now capable of maintaining the tolerances required for consistent laser welding. Depending on the appearance desired, gas shielding may not be required. In addition to speed, laser welding benefits include thin, small weld seams and low thermal distortion. Unlike TIG welding, the laser is autogenous (no filler wire is added), so there is very little buildup of weld material. This also allows for much smaller parts to be welded versus the other processes.
Weld Types
There are two weld types for laser welding: cosmetic (or conduction) and keyhole. The cosmetic weld defocuses the laser to allow for a very smooth, wide weld. The keyhole weld burns through the first layer of material into the second layer. As the molten material cools, it creates a solid weld joint. A keyhole weld is used when a cosmetic weld appearance is not critical but the integrity of a hermetic seal is required.
Machine Types
Current laser welders are defined as short or long wavelength machines due to the respective operating wavelength within the spectrum of light. Some short wavelength laser sources are YAG, disk or fiber lasers. Long wavelength sources are
commonly CO2 type lasers. Short wavelength laser beams are more readily absorbed into the substrate and therefore more efficient in the transfer of light energy. The more light energy that is absorbed, the quicker the substrate moves to the liquid state.
Speed
Lasers provide robot-like consistency with speeds ranging from 50" to 80" per minute.
Material Considerations
Carbon steels
Both cosmetic and keyhole welding can be used on carbon steel, and carbon steel can be welded with both short and long wavelength machines. Because the buildup of material is minimal in laser welding, steel parts can go straight to the paint line with minimal to no post-weld cleanup.
Stainless steels
Stainless steel is also a candidate for both weld types and can run on both machine types. Depending on the application of the product, a post-weld process to remove heat tint may be required. If the material being welded is a stainless steel with a brushed finish, regraining and blending would not be required due to the small weld seams. An additional benefit to laser welding stainless is that the heat-affected zone is substantially reduced or even eliminated due to the laser weld's speed. On cosmetic requirements, this is significant as the finished product no longer has disfiguring warpage.
Aluminum
To effectively weld aluminum, a short wavelength machine must be used because less of the beam is reflected away when compared to a long wavelength machine. Many machines now have beam profile adjustments that allow the laser to produce a consistent, clean weld that closely resembles a TIG weld. Aluminum can be both cosmetic and keyhole welded.
Coated steels
Coated steels (galvanized, galvannealed) present a challenge to laser welding. In instances where the corners to be welded are uncoated, cosmetic laser welding is possible. In keyhole welding, however, the different melting points of the coating and substrate material will result in an incomplete weld. Much spatter is generated as the coating turns to gas and disrupts the weld puddle. Both machine types can weld coated steels.