Consumer FAQ about 4x4 Brackets for Deer Blinds, Playhouses, Swing Sets, Tree Houses
Views:1 Author:Site Editor Publish Time: 2021-08-12 Origin:Site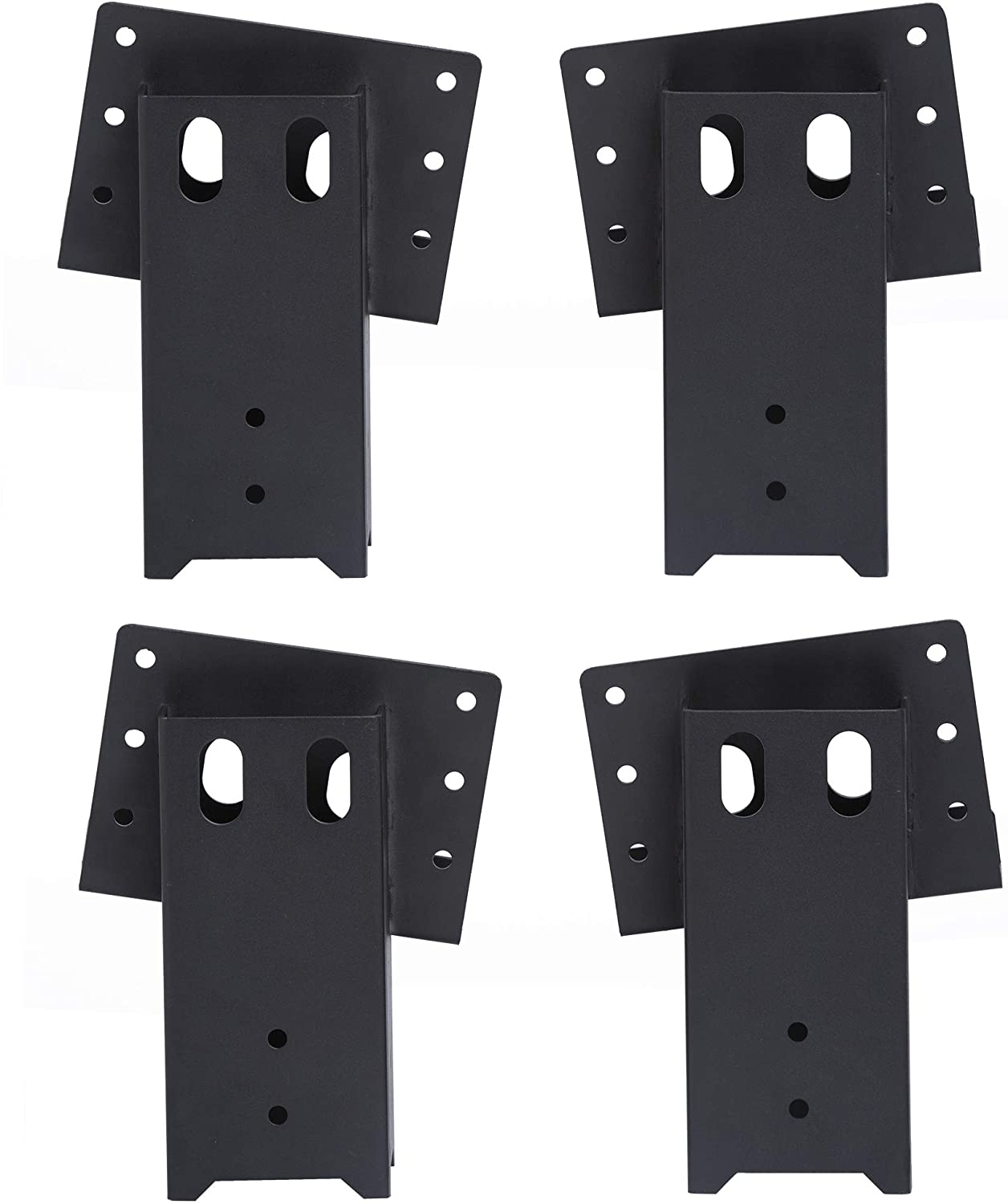 Question:What is the angle? For a 10 foot high stand,what are the base dimensions? (How far apart would the legs be at the ground for a 4'X8' platform?)
Answer:Spread grows about two feet on both ends. My 4x6 is closer to 6x8 at base. So, yours will grow to approximately 6x10.
Question:What is the load rating for these? 12'x12' deck w/6'x6' blind on it?
Answer:Do not know the actual load rating. My blinds are 5' x 5" and everything is 16" on center i would say they weigh around 450 to 500 pounds and they handle them with ease.
Question:Will these support an 8 foot by 8 foot hunting house 16 foot high
Answer:These brackets will support any platform/structure that is less than 1,000lbs total. When elevating anything over 6ft x 6ft, we recommend that you use additional straight angle supports along the center of each side of the structure. You can check out our other brackets available here.
Question:Does anyone know the actual height of the base when using 8ft or 10ft 4x4's? Because they are angled out I would imagine its a little less?
Answer:It really depends if you are sinking your 4x4's in the ground. If you are not doing that I'm not home to give you an exact measurement but I would say roughly a foot less with an 8ft to 10ft board. I used it for a hunting stand with 16ft 4x4's and sunk them 2ft in the ground. This is an awesome product.
Question:Is the manufacturers part number E1088?
Answer:Yes. Listed right on Amazon under specification.
Question:I received straight 4x4 brackets when i ordered the compound angle brackets. Do i have to deal with amazon about this or can i go thru the manufatuer?
Answer:never seen the straight ones if they are not what were expecting contact amazon they are great about returns
Question:what was the cost of this item?
Answer:$86 -- well worth the cost. They are heavy steel, good welding, great design!
Question:Are these avaliable in a 0 offset for mid-mount in a long span?
Answer:yes
Question:Using 8 foot 4 x 4's, do you have a basic idea of the footprint. They will be going on a 6 x 8 box
Answer:Figure on a 10 x 12 footprint.
Question:can these brackets support a 8x8 hunting blind that is 12 feet off the ground
Answer:Yes they will support an 8x8 12ft deer blind. O have a 6x6 13 ft deer blind I used these for.