Consumer FAQ for Garden Bed Corner Bracket 9 inch
Views: 2 Author: Site Editor Publish Time: 2021-08-12 Origin: Site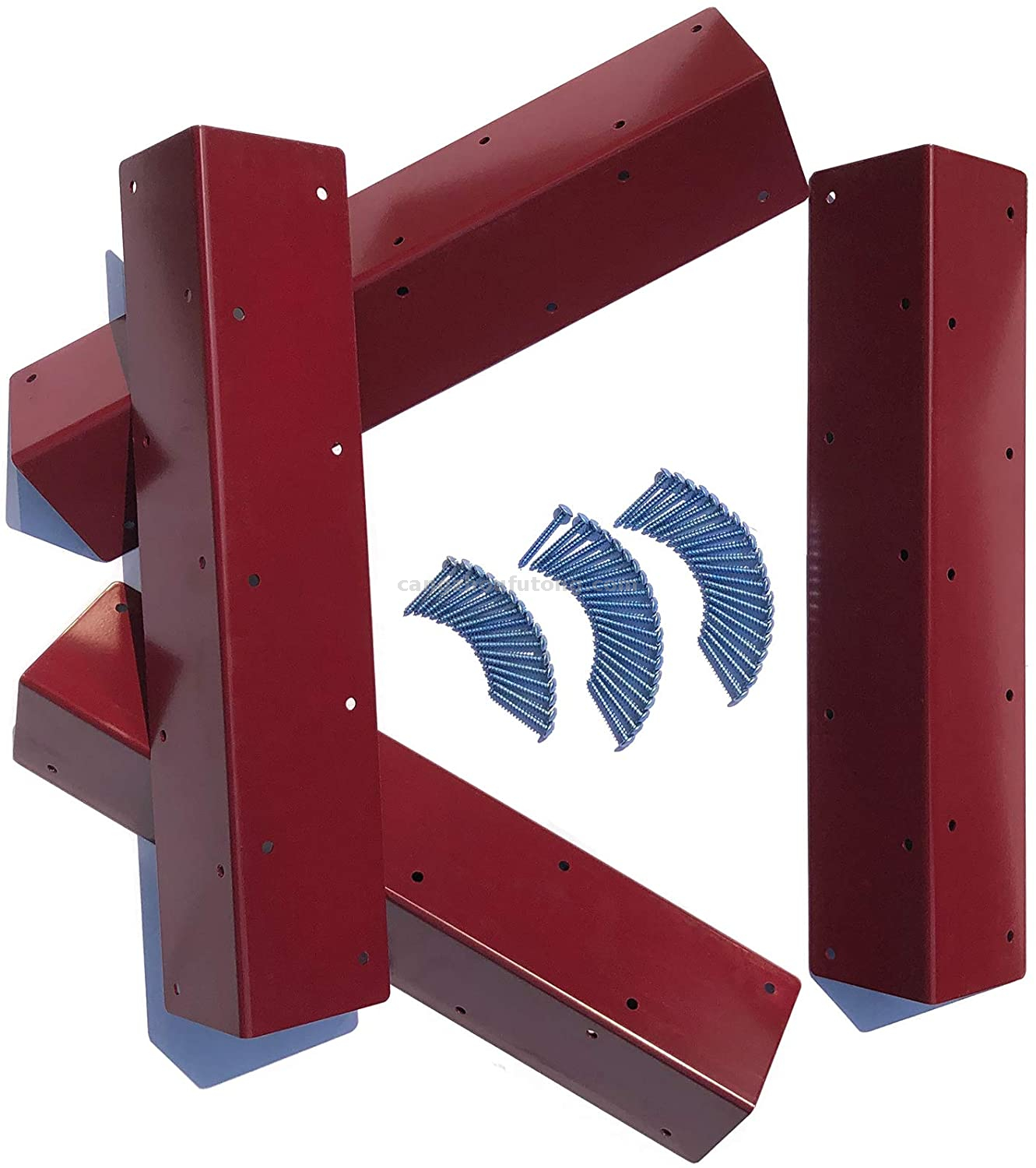 Question:Can these be placed on the inside of the boards so they do not show?
Answer:Yes
Question:who would not want radius corners on a bed?
Answer:This is meant for vegetable/flower raised bed construction outdoors with treated lumber as tha sides. The squared brackets connect the squared off lumber sides. A radius finish would add un necessary cost
However there are several decorative styles available from other garden store outlets. Hope you find what you need
Question:Are these garden brackets rust proof? I don't want them falling apart in a couple of years.
Answer:yes,they are rust proof in 5 years
Question:How thick is this hot rolled steel material?
Answer:These are made from 14 gauge HR.
Question:How far are the screw holes from the outer edge of the brackets?
Answer:3/4" from the edge, about 2 1/4" from the corner. I measured from the middle of the screw
Question:Using 2 x lumber. The brackets look 3" wide. Is there enough room for the screw on the one side of the bracket that 2" is already taken up?
Answer:I built my raised garden bed using
8' long 2' tall x 1 1/2" thick planks. The brackets worked great and still look good. I screwed the brackets into the side of the planks. So I guess you would have an inch clearance? I checked mine this morning and while mine have a bit more room, everything still looked secure.
Question:What size and type of lumber did you use?
Answer:For me, untreated pine due to availability and cost, but I knew it won't last more than a few years. My raised bed is 4x10. I think about a good foot tall. Really, you can use anything that you wish. I think my wood is about 1 1/2 inch thick. It was very easy to put together!
Question:Are they heavy duty, & can be used in the construction of a Chicken coop?
Answer:Yes, yes, extremely heavy duty. We built large flower beds with these corner brackets and attached them to small railroad ties. They are holding up beautifully... Highly recommend them.
Question:Are these more brown in color or black ?
Answer:They are brown, and quite handsome as you can see from my raised-bed garden. Also extremely sturdy; worth the money as I expect to use this garden box for years.
Question:I want to use different screws. What size screws will fit the holes? I was looking at 1/4-20 x 1.
Answer:M5*30