Heavy duty shelf bracket
Views: 1 Author: Site Editor Publish Time: 2020-11-15 Origin: Site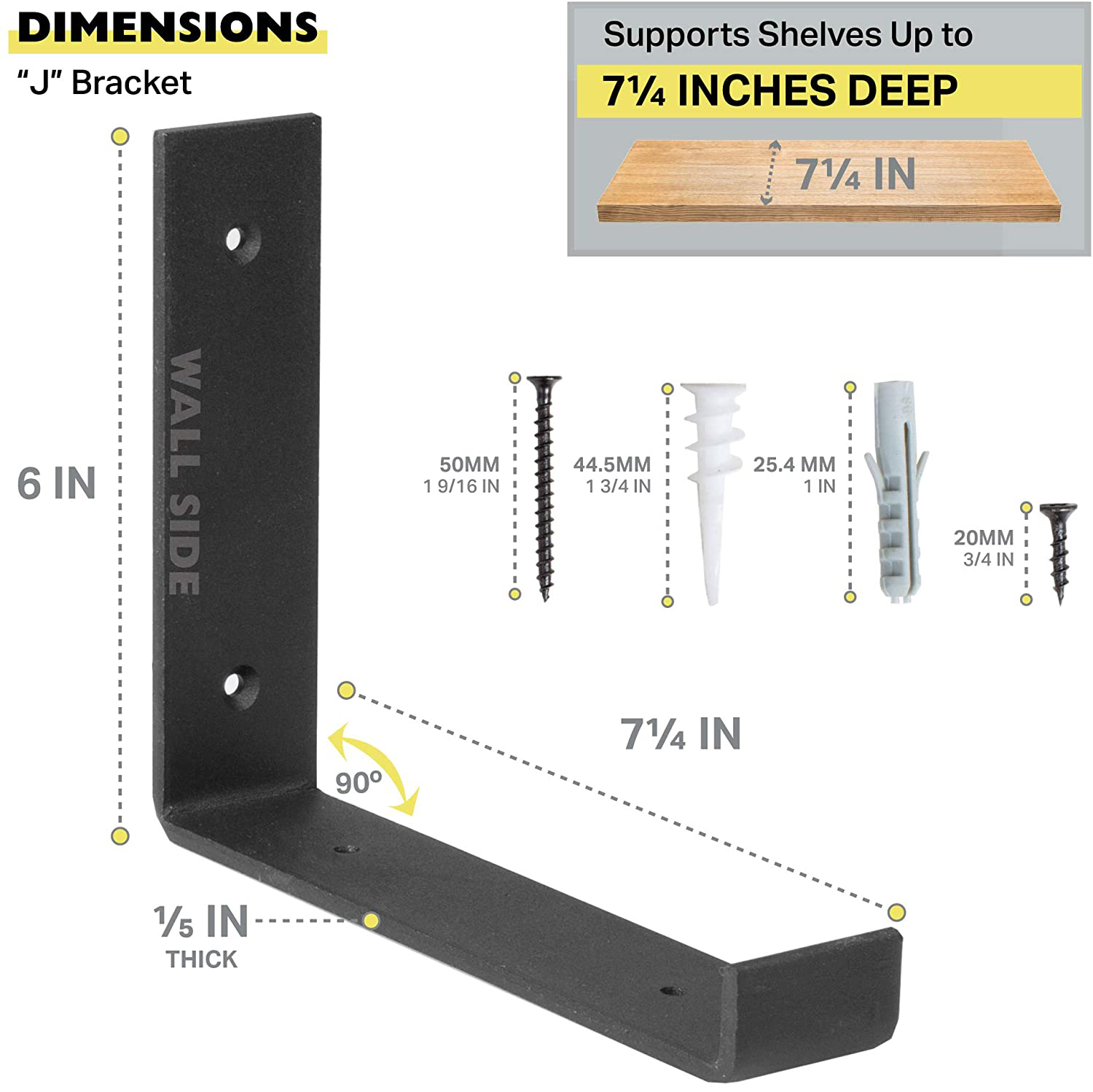 The heavy duty shelf bracket is a perfect choice for you to do open shelving in your kitchen, bathroom, book room and so on. At present we have white and frosted black shelf bracket available.
We could outstand our competitors from many perspective, trust us you will buy the best price shelf brackets with high quality from Cangzhoufutong.
✔Heavy duty wall brackets to hold max 110lb per pair. With a thickness of 1.2 inch and size of 11.25"x6"x1.5", the shelf brackets can support heavy items and play a good role for open shelving.
✔Good quality hardware included to increase the sturdiness of the brackets. All our screws are stainless steel, distinguished from the iron screws of other sellers.
✔Smooth black/white coating surface creates rustic or classic style for your opening shelf project.
✔NO RISK PURCHASE CHANCE: We offer 90% no reason refund or free replacement if you do not like our shelf brackets. Just contact us via info@cangzhoufutong.com and we will do everything to ensure your 100% satisfaction.Just have a try!
INSTALLATION AND SIZE TIPS:
The size of the shelf brackets is 11.25"x6"x1.5" and is designed to perfectly fit nominal size 1" x 12" and 2" x 12" dimensional lumber with actual 11 1/4 inch (11.25") width. If you want to DIY the board, the board width should be 11.25".
How to Install the Brackets with Lips
Step 1: use a stud finder to find the studs in the wall.
Step 2: use a drill to drill into the stud where you'd like to hang your shelf.
Step 3: secure the bracket in the hole.
Step 4: use a level to place the second bracket.
Step 5: install the second bracket using a drill and secure it tightly.
Step 6: Measure the distance between the 2 brackets carefully.
Package Content:
◆4 x iron shelf brackets
◆16x stainless steel screws
◆8x wall anchors