How to Hang Shelves With Brackets
Views: 0 Author: Site Editor Publish Time: 2020-11-26 Origin: Site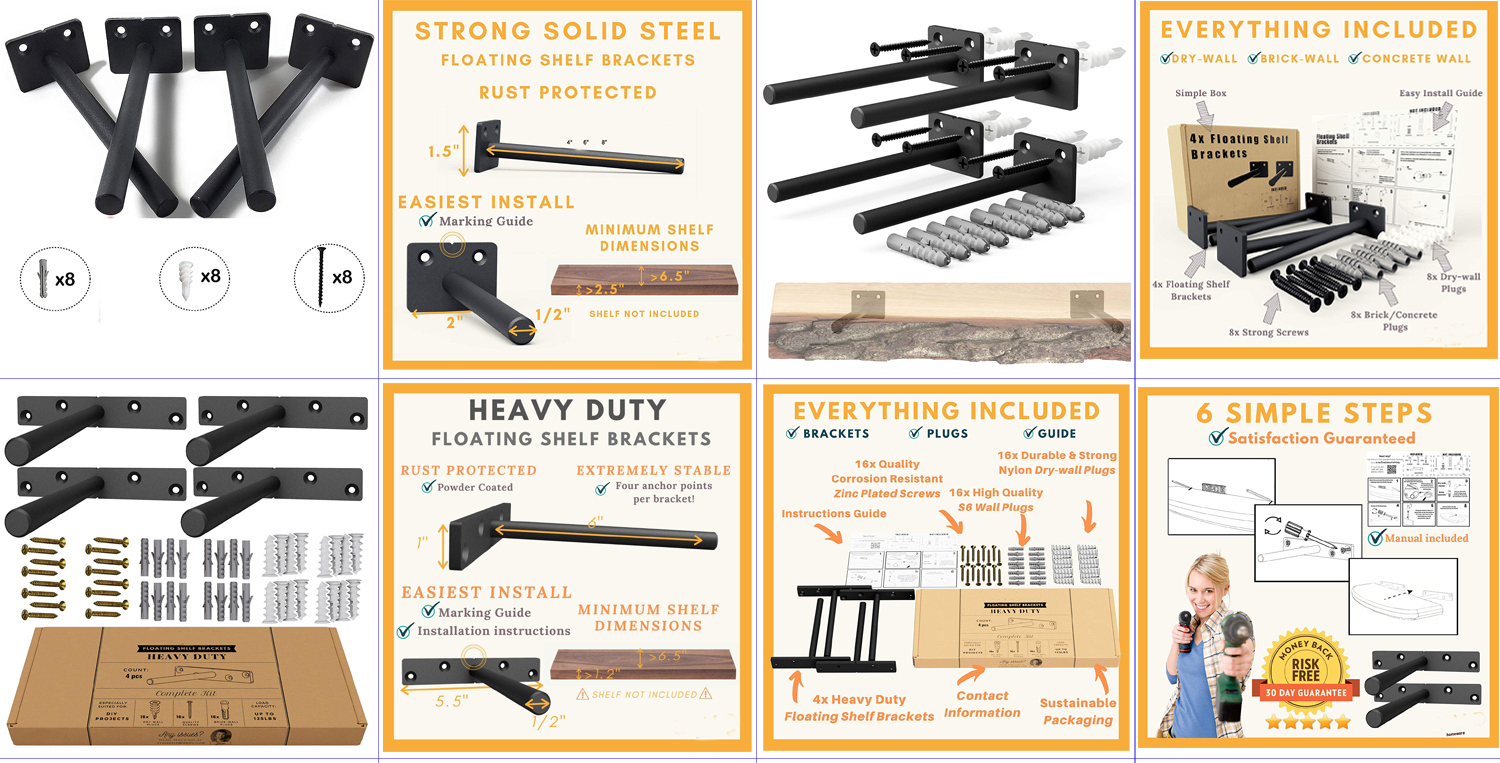 Let's face it: no matter how big your home, it's likely you're always looking for a bit more storage. And what better way to get it than with more shelves? Plus, wall-mounted shelves pull double duty when it comes to design, providing valuable storage space while also adding a point of visual interest to your walls. Well-styled ones basically serve as functional art. So, ready to add a few of these to your walls? Here's how to do it.
1.Measure your space
If you've read enough DIY tutorials, you know the first step is almost always measure! Determine the amount of wall you're looking to cover, then figure out how long your shelves will be and how many you want. Then, you're ready to...
2. Select your shelves
The great thing about wall-mounted shelves is there is a plethora of them on the market. We opted for these from World Market because they make it easy to mix and match shelves and brackets. We went for the white marble shelves and the antique brass brackets. Pro tip: if you choose brackets like this, where the shelf slides into the bracket, make sure your shelf is the correct width to fit.
3. Tape your layout
The best way to map out your self plan? With good, old-fashioned painter's tape. Tape out the length of your shelves and then use a level to ensure they'll be straight.
4. Trace your brackets
Once your tape is in place, place your brackets a couple inches in from the edge of the shelf and, using a pencil, trace the screw holes.
5. Attach your brackets
Using your trace marks as a guide, screw the brackets to the wall.
6. Attach your shelves
Now, attach your shelf, either by sliding it into the bracket, like we did, or placing it on top (note: some shelves which lay atop their brackets will come with an adhesive to keep them from slipping).
7. Style!
Now for the fun part: Styling! Create a layered look by mixing books, photos, and accessories on your shelves. Go for variety in color, size, and shape for shelves that'll look torn from the pages of your favorite design magazine—we know which one it is.
Heavy Duty Blind Shelf Supports
Picture

Item No.

FSB6

HDFSB6

PFSB12

Rod

Solid steel 6" / 8"

Solid steel 6" / 8"

Steel pipe 8" / 10"/12"

Back plate

1½" height & 2" wide & 5/32″ thick

1" height & 5½" wide & 6/16″ thick

1.6" height & 3.2" wide & 5/32″ thick

Package details

4x Brackets

8x Quality Screws

8x Drywall Anchors

8x Brick/Concrete Anchors

4x Brackets

16x Quality Screws

16x Drywall Anchors

16x Brick/Concrete Anchors

4x Brackets

16x Quality Screws

8x Screws for shelf

16x Drywall Anchors

16x Brick/Concrete Anchors
Picture

Item No.

FSB20

FSB32

PFSB44

Rod

Solid steel 6"

Solid steel 6"

Solid steel 6"

Back plate

1" height & 20" wide & 5/32″ thick

1" height & 20" wide & 5/32″ thick

1" height & 20" wide & 5/32″ thick

Package details

2x Brackets

12x Quality Screws

12x Drywall Anchors

12x Brick/Concrete Anchors

4x Brackets

16x Quality Screws

16x Drywall Anchors

16x Brick/Concrete Anchors

4x Brackets

20x Quality Screws

20x Drywall Anchors

20x Brick/Concrete Anchors