How to make garden bed?
Views: 2 Author: Rachel Publish Time: 2021-04-16 Origin: Site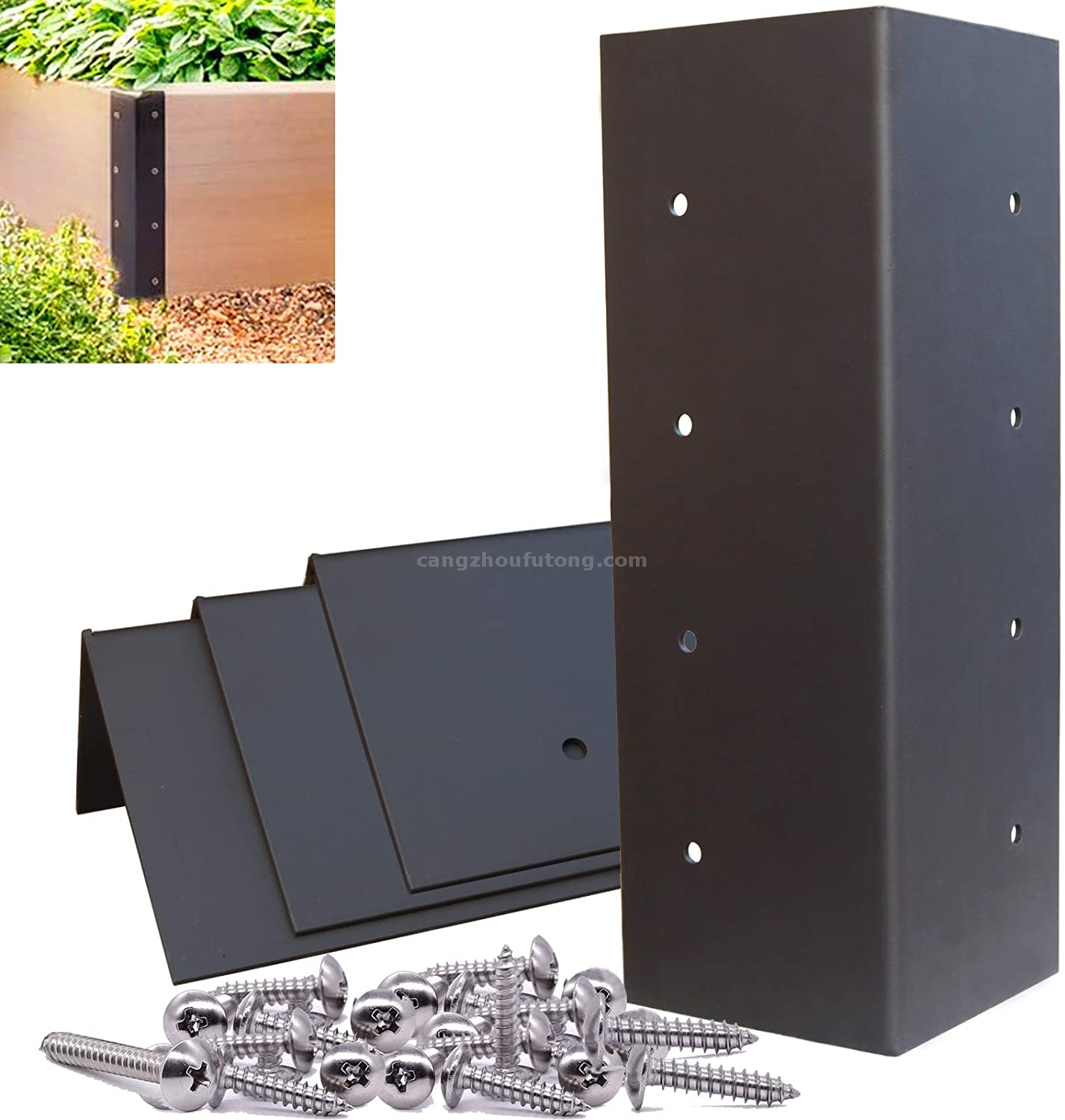 Build sturday Garden bed with brown or black corner bracket to build lawn garden bed, work with heavy duty nails.
Perfect for home yard garden bed.
The raised garden bed corner made by high quality steel, hight 9" work for 10-15 inch garden bed.
Anti-rust surface treatment, colorful outlook, black powder coated or brown powder coated.
17.25" corner bracket suit for 20-24 inch garden brackets.
Garden corner brackets will make your flower or vegetable garden sturdy, neat, and tidy. They are designed to fit a garden made of four 2 x 10" boards or four 2 x 12" boards. This is more than tall enough to give your plants plenty of room to thrive!
Our brackets are also extremely durable and will last through many seasons. Rust resistant screws included
Step:
1. Pick a spot
2. Level the area as best you can. Build the bottom row.
3. Find the middle of your RMP Raised Garden bracket and make a pencil mark on the outside edge
4. Place your bracket over the end of your 2x10 or 2x12 and slide the bracket to your pencil mark
5. Using the wood screws provided attach the bracket to your first board. If all four sides of your garden are not the same length, attach all four brackets to ends of your two longest boards first.
6. With all four brackets attached to the two longest boards, you can begin to attach the two shorter sides of your bottom row.
7. After you have your bottom row of your raised bed completed, move it into place and to make sure it is level. Build the second row.
8. Repeat the process for the second row Optional.
9. Add some galvanized chicken wire to the bottom of your garden to prevent moles from burrowing
10. Add a weed barrier to the bottom of your garden.
11. Add a heavy mil plastic to the inside of your garden walls to prevent any chemicals that may be in treated lumber from leaching into your garden.